Created June of 2016 almost immediately after I put on my first VR headset, the Samsung Gear VR.  The goal is to provide a reliable hub for VR reviews on all platforms.  The reviews published here are honest and unbiased(as they should be) and come from a fans perspective.  All of my reviewers share my passion for VR and my hope is to grow this into something more than just a hobby.
I am new to site development and am learning how to build and maintain a site from scratch so improvements will come as fast as I learn how to do this stuff.  On the off chance you stumbled across this site and are interested in the content, bookmark me and come back often. I plan on only expanding in every way shape and form. Any support is appreciated!
A Message for Developers,  Publishers, Sponsors and Affiliates
First off thank you for doing what you do!  Secondly, if you would like copies of your VR titles reviewed we would love to review them.  We have reviewers on all VR platforms and would put any press copies received to the top of the review pile.  Thirdly, if we have reviewed a title of your that has seen significant changes since our initial review, give me a shout!  We'd love to check out the changes and adjust our scores.  To anybody else interested in sponsoring or affiliation of some type, hit me up! I'm open to anything!
I am a proponent of spoiler free reviews, which means this site will not spoil anything more than needed to put out a complete review.  I have found that people are very influenced by reading about media experiences before actually trying things out for themselves.  So while we are obviously giving you our opinions on VR content to help guide you in spending your money on the right experiences, I encourage you to comment on any review whether you agree or disagree with what we have to say.
With all that said, I am not stuck in my old man ways.  If you think our reviews are lacking in valuable content or feel we are not giving enough attention to specific aspects, give me shout.  My goal is to help you and be a VR review source you want to revisit.  I post any updates to my site on all my social media accounts so follow any one(or all) of them and you will stay as up to date on my content as I am.  Thanks.
Note: As my format has changed some of my earlier reviews may be a little rough around the edges, sorry about that.  I do plan on on going back and fixing their format, but I feel it is more important staying on top of recent titles.
Ryan Ouellette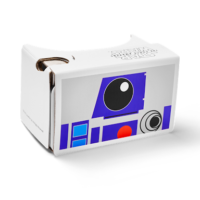 Ryan Ouellette
Editor-in-Chief
I am an avid gamer new to this industry.  I started this site to help VR consumers make the right the choices when it comes to VR.  With the market exploding the way it is, everyone and their dog is making some kind of VR related something so I'm here to wade through that mess so you don't have to.  I have a day job that has nothing to do with gaming but my long term goal is turn this into my full time job.  As far as VR goes I love it…I absolutely love it and thankfully experience no sim sickness so I can play for hours at a time with no side effects other than my rotting brain so bring it on.
Review Platforms: PSVR, Gear VR and Cardboard
KanukJester@thevrgrid.com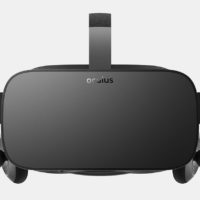 Patrick Jones
Reviewer
I have enjoyed video games since I was 4. Been an avid pc gamer since the age 4, but still manage to get outside sometimes! I'm very excited to see where VR goes, the possibilities are endless, going beyond games into therapy and education. I'm a big fan of indie games, but also enjoy shooters, horror games, and pretty much any genre you can throw at me. I work full time as a Video Coordinator, and am always trying to figure out how to include VR in my projects!
Review Platforms: Oculus Rift, Lenovo WMR
patrick.jones@thevrgrid.com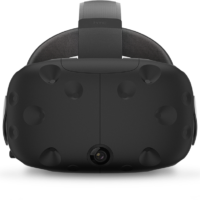 Dan Siegel
Reviewer
I am a student studying journalism, neuroscience, and anthropology. I've been incredibly passionate about video games my entire life, playing on my custom-built PC daily since 2010. My love of sc-fi-esque futuristic technology, and being enchanted by the HTC Vive's media demos, led me to save up for a Vive in September 2016. I play it all the time, and take every opportunity to show it off.
I've always loved writing thought-out reviews on Steam, and my journalism degree only helps me take this further. I think gaming customers deserve to understand the unbiased, complete story of whether or not they should spend their money on a game they're interested in, and I take pride and pleasure in helping guide this understanding.
I also love playing the didgeridoo, running, science, and EDM.
Review Platforms: HTC Vive
dsiegel@thevrgrid.com
Contact
Right now, just hit me up, Ryan, on any off the social media links at the top of the page, or email me.  kanukjester@thevrgrid.com